More efficiency. More consistency. Completely automated.
Total sugar dissolving processes to increase manufacturing efficiency and to expedite HFCS conversion.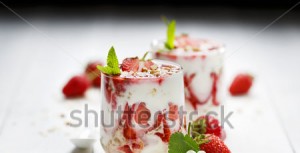 The efficient production of liquefied sugar is a key step in the manufacturing of many beverages and foods. Traditional methods currently require manually adding dry ingredients into liquid, setting the spin rate as well as manually controlling the temperature during dissolving.
This can create gaps in batch consistency, product waste and dust, as well as increased labor.
Semi-Bulk provides an entire process to replace manual inconsistencies, increase production efficiency or to aid in your HFCS conversion strategies.
Our process solutions are more than "integration," we provide a completely automated system solution to consistently liquefy using both dry side and wet side. We've developed specific processes customized to maximize the processes of many "Fortune 50" food and beverage manufacturers around the world, helping to:
INCREASE PRODUCTION CAPACITY
REDUCE BATCH, PROCESSING & CYCLE TIMES
REDUCE ENERGY CONSUMPTION
SAVE LABOR COSTS
IMPROVE BATCH CONSISTENCY
IMPROVE QUALITY & PROFITABILITY
While we customize the specifics of your totally automated solution, the Semi-Bulk Sugar Liquefication Process systems are available on a pre-packaged modular skid in three process options: Automated Dynamic Continuous Steady State, Automated Batch/Continuous Batch, and Automated Dynamic Batch. You can read more about our processes here.