Semi-Bulk Systems is ISO 9001 : 2015 Certified!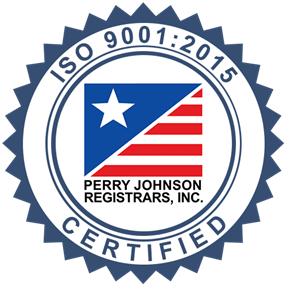 Semi-Bulk Systems is proud to be certified to ISO 9001:2015 standards. We're certified to the highest standards of service, quality and performance by the International Organization for Standardization (ISO). This unique designation is only awarded to manufacturers most committed to providing those superior levels of service, quality and performance.
"Since achieving our first ISO 9001 certification in 1999, we have committed our Continuous Improvement efforts to provide the best Process Technology, Quality, Service and Performance to support our Customer's needs.  Our unique technology allows us to offer the most efficient Processes and Benefits required by major customers in the industries we serve, and ISO 9001:2015 continues to provide the operation platform to achieve those goals."
Charles S. Alack, CEO/COO, Semi-Bulk Systems.