CASE STUDY #4530
Ready-to-drink beverage manufacturer increased profitability and quality by batching their own non-GMO sugar liquefication.
RTD Non-GMO Sugar Case Study
The Problem: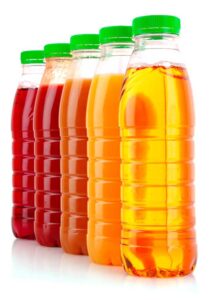 This manufacturer of ready-to-drink beverages wanted to supplement their purchasing of liquid GMO sugar with the ability to batch non-GMO sugar, at 55-58" Brix syrup, from bulk bags.
Our Approach:
To meet their sugar liquefication goals, Semi-Bulk Systems engineered a customized solution including:
Utilized Vacucam® Mixer on Tank (MOT) Batch Sugar Liquefication Process.
A dry handling solution delivering dry sugar from our unique Bulk Bag Unloader with a 2.7 foot cubed dry hopper design including load cells.
A modified liquefication skid design that allowed the manufacture to produce the required non-GMO liquid sugar on a batch basis with a small plant footprint.
The Results: We delivered Our Performance Guarantee that:
Self-manufacturing of non-GMO liquid sugar.
Limited space usage.
Short batch cycle times.
Reduced inbound syrup transportation costs.
Reduced raw material cost by buying non-GMO sugar on the open market.
Managed risk of syrup quality by using own treated water.
Effective collaboration with manufacturer's contract engineers for smooth commissioning and start up.
Would you like to know how Semi-Bulk System's solutions can improve your beverage production profitability? Contact us or call 800-732-8769.