Leasing allows you to leverage cash flow!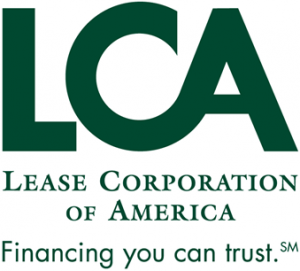 We have partnered with Lease Corporation of America to offer a customer-friendly financing program for its products. LCA offers an easy to use leasing option which includes a simple one page credit application, credit turnaround in less than four hours and personalized service for any questions you may have about financing.
To learn more about how leasing can benefit you, contact one of our sales representatives today.
THE ADVANTAGES OF LEASING INDUSTRIAL MIXING EQUIPMENT
Financing equipment allows businesses to get the equipment they need now, without affecting bank or credit lines. No matter what type of business, you need the proper equipment to compete and be more efficient, close more sales and increase profit. Lease Corporation of America works with thousands of resellers, distributors and manufacturers across the country, allowing them to provide financing options to their customers to reach those goals.
Businesses rely on a multitude of equipment types to run day-to-day operations. From equipment that are staples with most businesses, such as security systems, copiers/printers, telephone systems and office furniture to niche equipment like POS systems, CNC equipment, medical devices and broadband radios, LCA excels.
Additional benefits of financing with LCA:
Conserve your working capital
Simple application/approval process
Finance installation and training costs in one lease
Potential tax savings under IRS Section 179
$1 purchase option allows you to own the equipment at the end of the term
Quick turnaround times on Credit Applications: Under $150,000 approvals in 2-4 hours with application only; over $150,000 approvals in 24 to 48 hours with submission of tax returns or financials
Fixed monthly payments throughout term
Trade up to new equipment
Competitive finance rates
With nearly 30 years of experience in these industries – and many others – let a dedicated Account Executive work with you directly to understand your needs and develop a customized leasing program that will fit within your budget.
THE PROCESS OF LEASING INDUSTRIAL MIXING EQUIPMENT
What is a Lease or Equipment Finance Agreement (EFA)?
A lease or EFA is a contractual agreement between two parties whereby the lessor or secured creditor allows the lessee or debtor to use the equipment for a specific period of time in exchange for a series of payments.
There are three parties involved in a lease or EFA transaction:
Lessee or Debtor (customer)
Lessor (owner of equipment who will finance the lease) or Secured Creditor
Equipment Vendor (supplies the equipment)
Roles of Both Parties
Lessee or Debtor:
Chooses equipment vendor
Agrees to all contractual obligations of the lease or EFA
Lessor Secured Creditor:
Owner of the equipment (LCA) who purchases the equipment from the vendor
Remits payment to the vendor for the cost of the equipment
Bills and receives payment from lessee or debtor
STEP BY STEP PROCESS FOR LEASING INDUSTRIAL MIXING EQUIPMENT
Step One: Vendor proposes a lease solution to acquire necessary equipment and customer accepts
Step Two: Vendor has lessee complete a credit application and submits to LCA
Step Three: LCA performs credit review on lessee or debtor
Step Four: If approved, customer completes all necessary finance documents
Step Five: LCA receives all necessary finance documents and approves delivery of equipment
Step Six: Equipment is delivered and accepted by lessee or debtor
Step Seven: LCA pays for the equipment and commences the lease or EFA
The Online Lease Process
Click below to fill out and submit a simple, easy-to-use LCA Credit Application. Or download an application here.
LCA renders a credit decision within 4 hours of receiving.
If approved, customer signs all lease documentation and sends originals to LCA.
Equipment is shipped and verified by LCA.